6-7 + 13-14 November 2021
The everlasting 21st Kapiti Arts Trail is scheduled this year over two weekends Sat/Sun 6/7 November and Sat/Sun 13/14 November 2021 and this year being between houses and studios I will again be based at Artel Gallery in Otaki, working on some smaller paintings, on-site, all four days.
Last year Artel Gallery in Otaki generously hosted me and my paintings for the two Trail weekends via a large workspace in the window and two huge walls for my paintings. This worked well with lots of interested people calling in to ask questions and to both admire and buy my paintings. It will be the same arrangement again this year except we may verge on disgraceful by offering some wine-tasting opportunities after 4pm each day.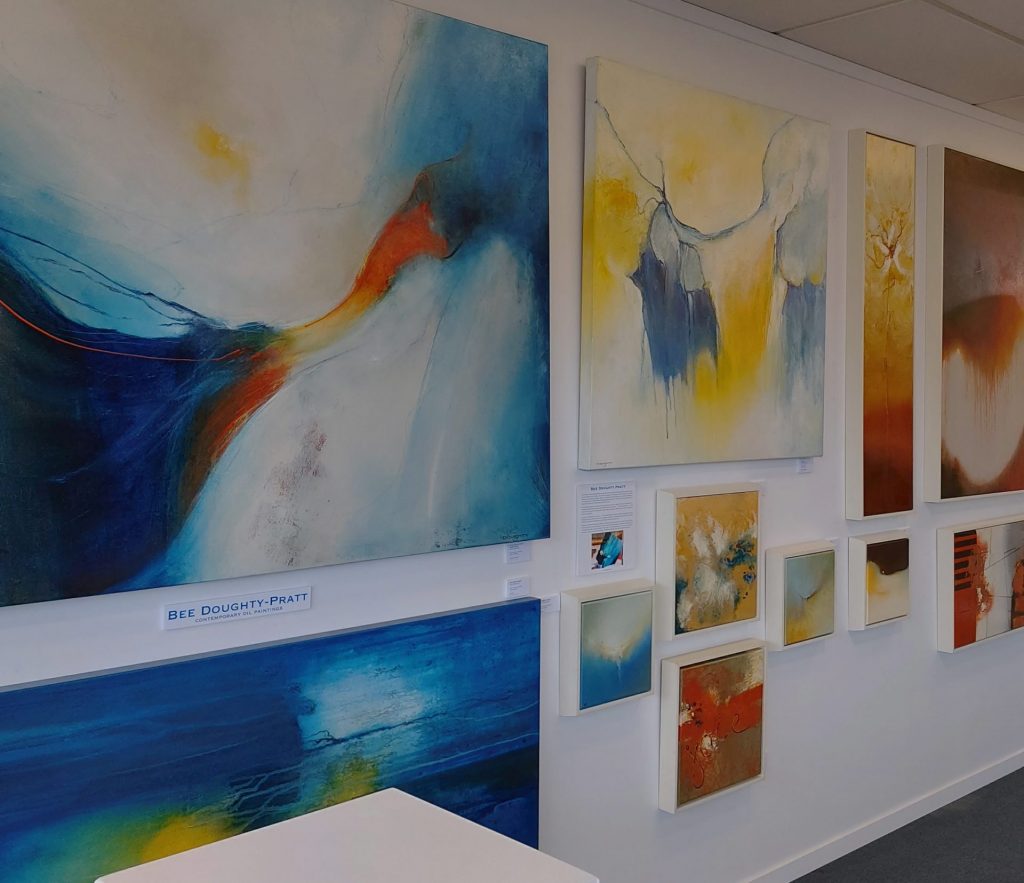 The Trail is well worth trekking your way around – with a huge array of quality art of all shapes and sizes on sale. Once you've found your way to Kapiti, drive through to Artel in Otaki first. Pick up an official Trail booklet with maps from Artel and work your way through the region's studios, galleries and cafes. These booklets are also available from other galleries, cafes and libraries. Enjoy immersing yourself each both weekends!
If you have a lovely big wall and would like a lovely big painting to hang on it, then talk to me at Artel. And also check out the huge range of both paintings and creative gifts from other artists too.
Below is last years advertising banner – this year's coming soon. It would be disgraceful if you mixed up the dates. You have been warned.