Creativity: en plein air
Painting outdoors is not really my thing – although I can still remember trekking out with my box of paints and a small easel to a few picturesque river sites in the Manawatu way back when – I think I was only about eighteen! Nothing very constructive came from these outdoor excursions if you exclude the relaxing riverbank picnics with my 'driver' and eventual husband. Most of the small paintings I started were discarded or painted over some time later.
These days en plein air creativity has a lot more to do with landscaping the one hectare 'building site' we are currently living on, in temporary accommodation. With Covid overload and Construction supply line delays now endemic to our rather relaxed and alternative lifestyle, we are rapt that at least our 'green fingers' can still be put to good use outdoors. Not using Phthalo, Veridian or Olive green oil-paints on canvas but rather working with the naturally verdant greens of the thriving Corokia, Ngaio, Pseudopanax and Puka we are nurturing through the very hot and humid weeks of summer we have being having here in Peka Peka on the Kapiti Coast.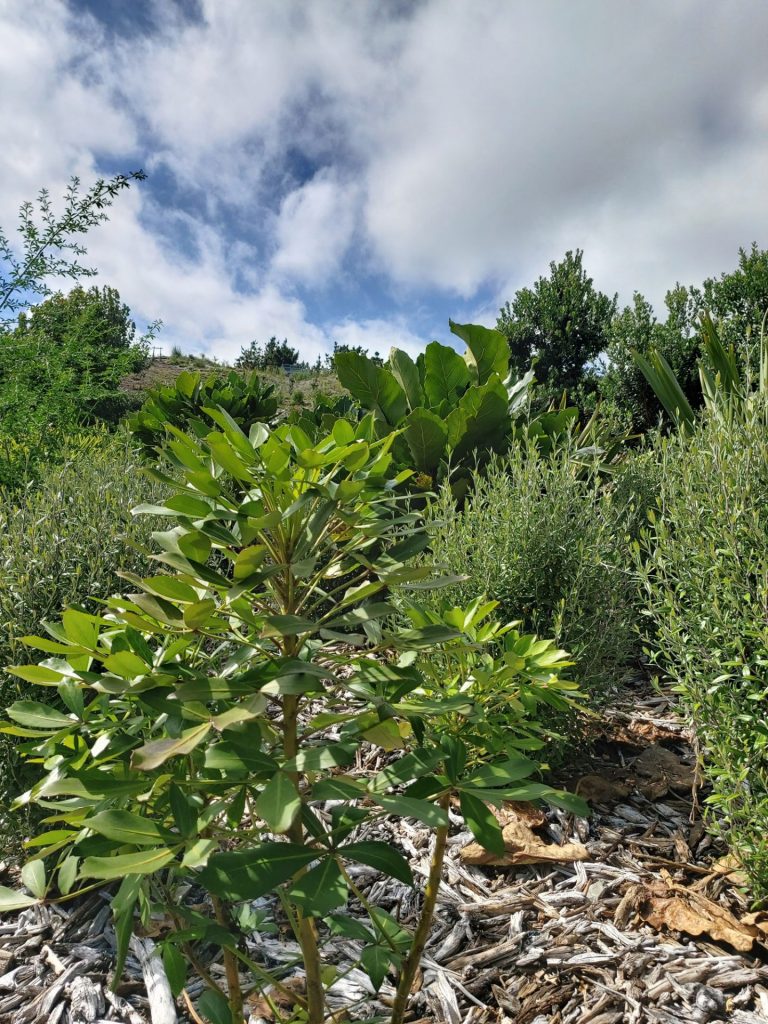 In the meantime most of my canvases are too big to take out on site now. I'm just starting two outsize commission paintings which always look rather intimidating until the mark-making starts. The smaller, long skinny painting on the right . . . Sundowner is nearly finished.
And whenever I take a day off painting – the hands-on landscaping of our outsized sand-dune will always provide for plenty of en plein air creative scope.
Represented in New Zealand by . . .
ArtSelect Gallery Newmarket Auckland
Art Matakana Gallery Matakana North Auckland
The Art Lounge Tauranga
Tennyson Gallery Napier
Artel Gallery Kapiti Coast
The Art Shop Gallery Christchurch
And 'Elected Artist' with the New Zealand Academy of Fine Arts in Wellington