SOLO 'Inside Out' Exhibition Opening Soon!
It is time to pack the back of the VW van (very carefully) with paintings and deliver them to ArtSelect Gallery in Auckland city. Its a long drive from the Kapiti Coast but will be a nice break after the serious commitment I've been making to painting EVERY day for weeks to get enough work finished. Still a few paintings not quite done but getting there. One big painting is actually going to have the finishing touches done up in the big smoke and be hung to dry on the wall at ArtSelect . . . now that is cutting it fine to a dead-line!
The Exhibition Opening Night is Tuesday 4th October so do come and enjoy a glass of wine with us all at the ArtSelect Gallery at 19a Osborne Street Newmarket Auckland 1023 from 6pm – 8pm. Here is a preview of two of the new 1200 x 1200mm works on offer . . . The Gap: Bay Of Islands on the left and Beyond: The Bay Of Islands on the right. All other works have now been posted on my website in the Available Now Gallery and are also now on the Exhibitions page at www.artselect.gallery as well.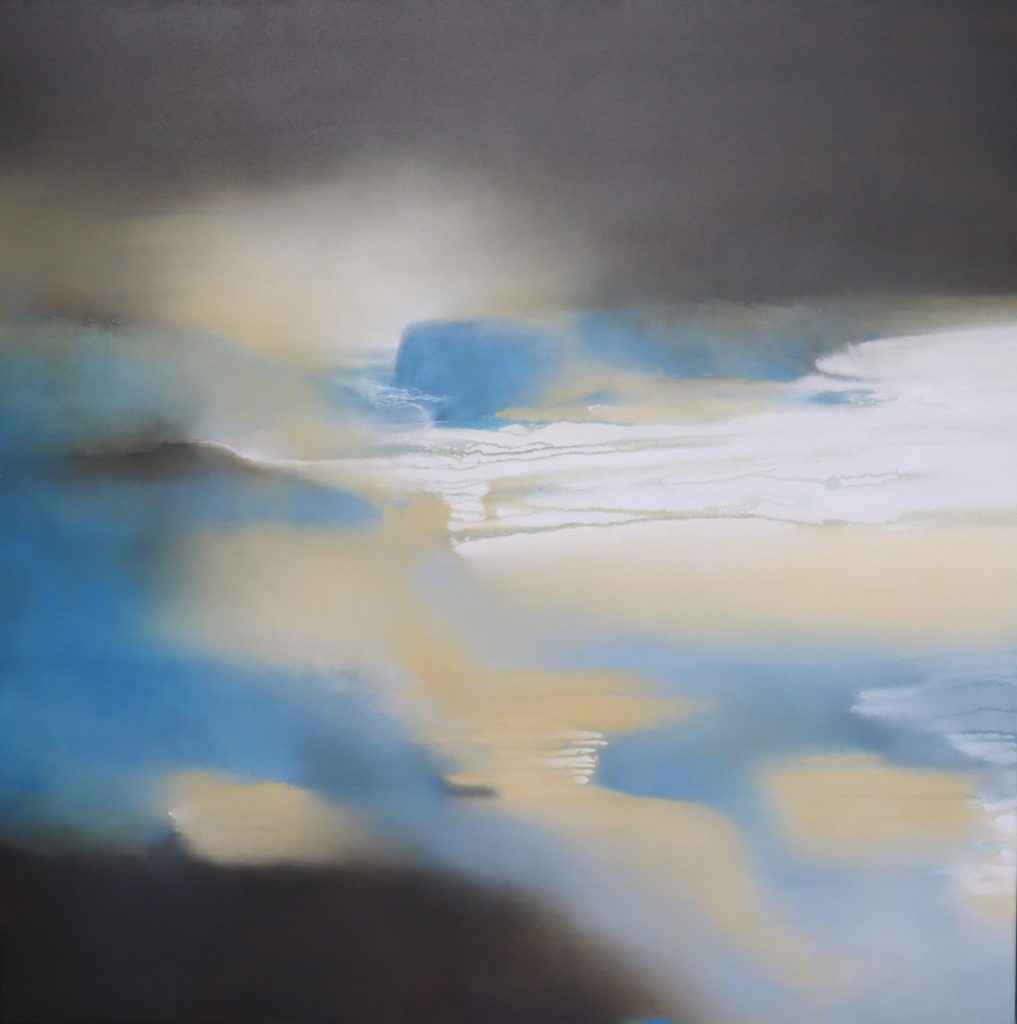 Represented in New Zealand by . . .
ArtSelect Gallery Newmarket Auckland
Art Matakana Gallery Matakana North Auckland
The Art Lounge Tauranga
Tennyson Gallery Napier
Artel Gallery Kapiti Coast
The Art Shop Gallery Christchurch
And 'Elected Artist' with the New Zealand Academy of Fine Arts in Wellington